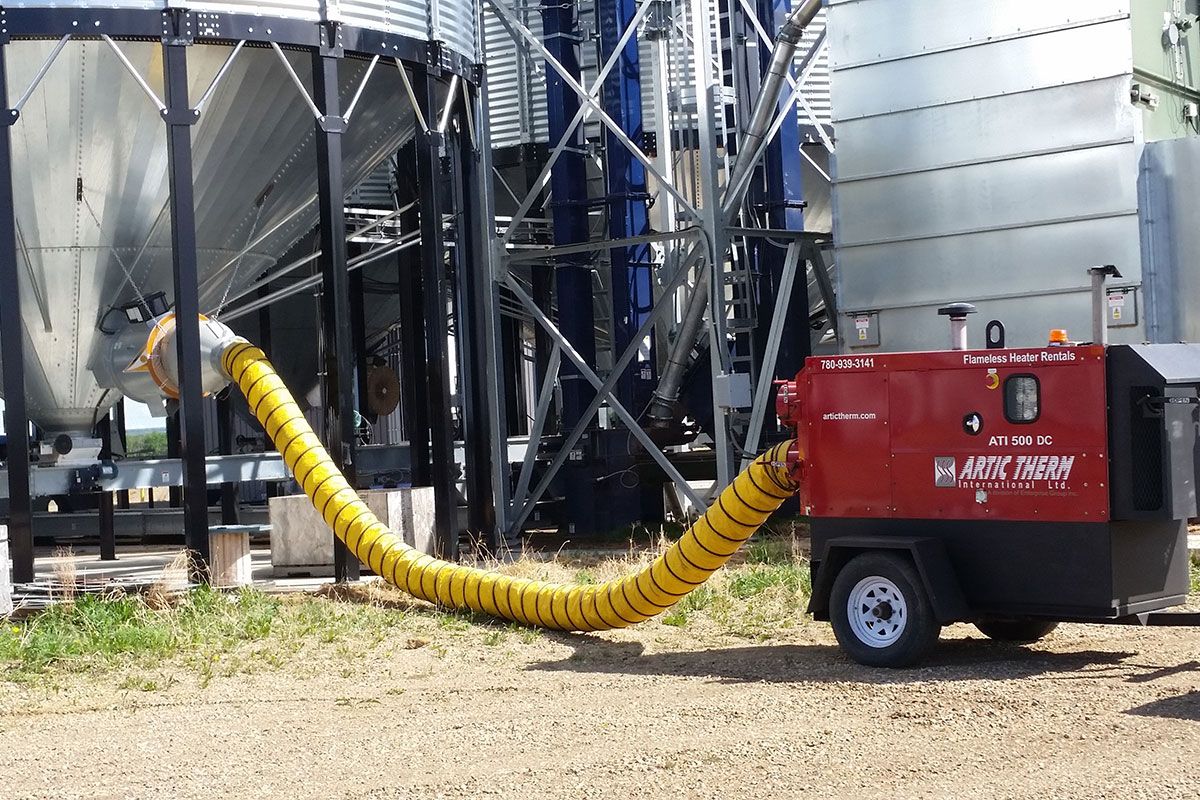 Keeping livestock and personnel warm during severe weather is an absolute must in the agriculture world. If your livestock are stuck out in the cold with nowhere warm to go, consider renting a flameless heater from Therm Dynamics.
Having a dry, clean and safe environment is imperative in agricultural industries. A flameless heater from Therm Dynamics is the safest heater for agricultural purposes. Flameless heaters are diesel fuel heaters that do not produce any flame and provide hours of warmth and ability to keep agricultural equipment from freezing over.
Flameless Heating Uses for Agriculture
At Therm Dynamics, we supply a vast array of flameless heaters for agricultural use. We offer flameless heating rental options along with a full purchasing option. We take the time to get to know you and your heating situation in order to be able to effectively fulfill your needs for a flameless heater. All of our flameless heaters are safe, reliable, and portable heaters which make them easy to transport to different locations.
Agricultural Uses for Flameless Heating:
Temporary heating for shops and farm buildings
Machinery pre-heating
Thaw applications
Emergency heat
Livestock building sanitization
Drying out grain
Therm Dynamics flameless heaters used in the agriculture industry are certified to CSA/UL standards.
Call Frend Therm today for all your agricultural heating needs.