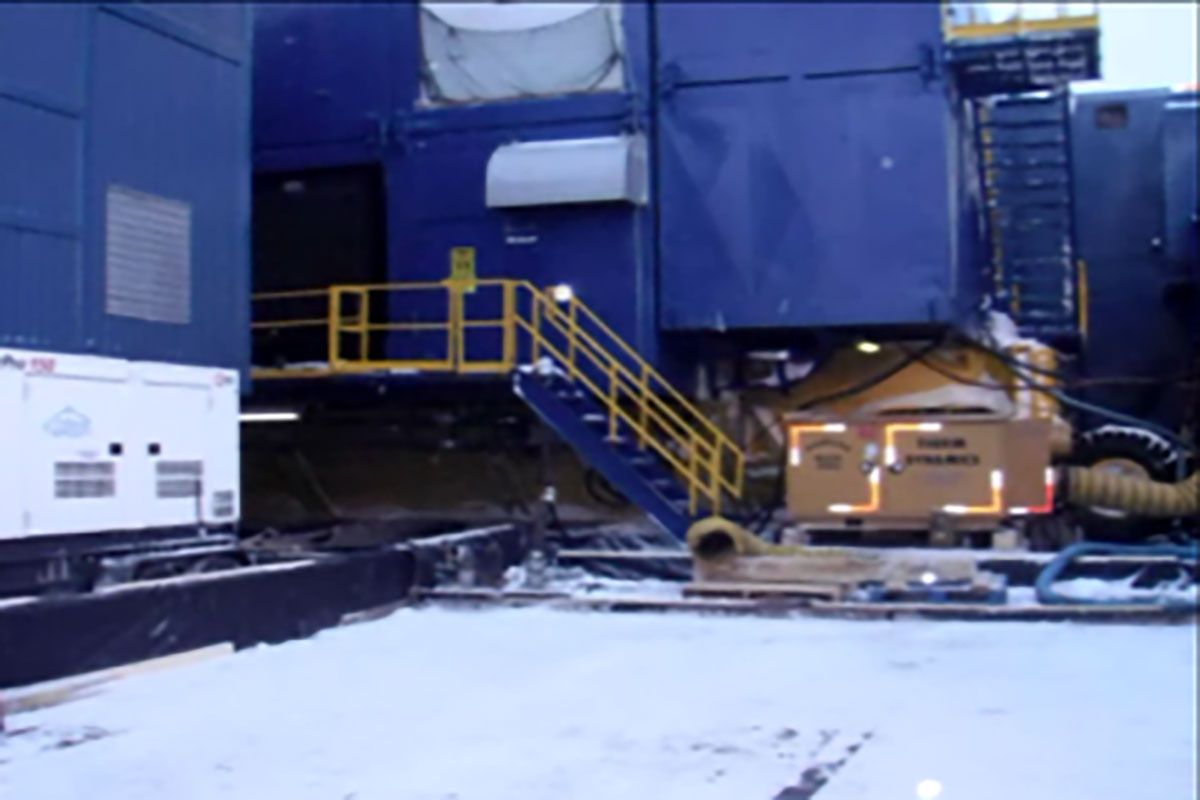 Construction work is often done in temperatures that can range from the blazing heat to extreme cold. Construction jobs have deadlines that need to be met so there is no time to be taken off when it gets cold. With a flameless heater from Therm Dynamics, never worry about working in a freezing environment ever again! Our breathable air, flameless heaters are also carbon monoxide free making them the safest, most reliable portable construction heater in the market today.
Therm Dynamics construction heaters are designed with the elements necessary to keep a site warm, dry and functional. Let our thermal industrial heater go to work for you and watch productivity increase while wear and tear on your equipment decreases.
Our flameless heaters for construction heating can be placed almost anywhere! Industrial heaters do not produce any flame and therefore are not deemed dangerous on construction jobsites. Therm Dynamics industrial heaters produce clean, dry air and are portable construction heaters that are easy to navigate and use. Construction heaters have the ability to heat an area to the desired temperature and hold that thermal heat within minutes. All of our portable construction heaters are designed to be extremely portable and have the ability to be transported to any construction jobsite that needs to be heated.
Construction Heaters
Construction heaters have the ability to work wonders. Our flameless heaters can heat any construction jobsite within minutes and help keep machinery up and running smoothly. The breathable air our flameless heaters produce is also very dry, making Therm Dynamics the ideal choice to remove moisture from many construction applications.
Therm Dynamics flameless construction heaters have the ability to help with the following:
Drywall Finishing
Spray foam insulation preparation and de-humidifying
Moisture control for sub-ground construction
Heating and de-humidifying for industrial and commercial facilities
Frost prevention on high-end machines
Ground thawing
Concrete curing
Pre-heat equipment
Keeping work sites dry and warm
At Therm Dynamics, we offer the ability to rent out our flameless heaters to construction jobsites, particularly installers. Whether you rent a portable construction heater or purchase your own, Therm Dynamics is happy to work with you to find the right flameless heater for your construction site.
Heat interior spaces with a thermal industrial heater and allow construction crews to be able to continue working to meet deadlines. Keep workers comfortable, dry, and warm with a flameless heater from Therm Dynamics!
Therm Dynamics flameless heaters used in the construction industry are certified to CSA/UL standards.
Give Frend Therm a call to find out more about flameless heaters and get your portable construction heaters today!